Assoc. Prof. Huiling Cheng
Beijing Normal University, China
Speech Title:
Enlightenment from the practice of Target cost Management of Mercedes-Benz Universal Vehicle to China's New Energy vehicle Manufacturing Industry
Abstract:
The target cost method originated from Toyota Motor Company of Japan in the 1960s. Through this cost management model, Toyota and Nissan beat the luxury cars from Germany. In the 1980s, Japanese products were warmly welcomed in European and American markets, prompting European and American enterprises to learn and practice. At present, China's automobile industry is facing great changes not seen in a century, and the new energy vehicle industry is undoubtedly a high-quality track to lead the future. however, China's new energy vehicle industry is still in the initial stage, compared with traditional fuel vehicles, the cost content and structure of its core components have undergone subversive changes, so how to carry out cost control is a realistic problem that managers can not avoid. Through an in-depth analysis of the target management practice of German Mercedes-Benz universal vehicles in the 1990s, this paper summarizes its management concept of "spending money on the cutting edge, making customers feel value for money and willing to pay for products". And combined with the characteristics of the new energy vehicle industry put forward the corresponding target cost management enlightenment, hoping to provide some reference for the development of the new energy vehicle industry.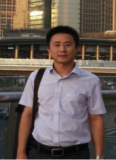 Assoc. Prof Shizhong Tian
Economics School, Anhui University,China
Speech Title:
Basic paradigms, cases and trends of financial expenditure performance evaluation
Abstract:
Paying attention to the performance evaluation of financial expenditure is an important embodiment of implementing the comprehensive budget performance management. At present, financial expenditure performance evaluation focuses on post evaluation, which is divided into two paradigms: qualitative evaluation and quantitative evaluation,but there are great differences in evaluation methods and evaluation index system. Through the introduction of two cases of financial expenditure performance evaluation, this paper makes an in-depth explanation. On this basis, it points out the development trend and focus of performance evaluation of fiscal expenditure in the future.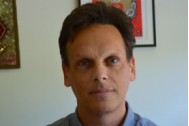 Prof. Roger White
Whittier College, Department of Economics
Chair of the Department of Economics
Research Area: Culture Economics, Economic Globalization, International Migration, International Trade, Multidimensional Poverty
Brief introduction of your research experience:
Roger's research largely focuses on topics relating to cross-societal cultural differences/distance, the immigrant-trade link, immigration policy/history, public opinion towards economic globalization, and the consequences of increased international trade for domestic labor. He has worked on additional topics related to international trade (e.g., determinants of exporting behavior and the distance puzzle) and development-related topics such as multidimensional poverty and microfinance. His primary objective is to contribute empirical studies that foster a greater understanding of economic phenomena (generally) and, specifically, of international interactions. Roger is the author of more than forty published research articles and book chapters, and he is the author or editor of seven books.
Speech Title:
Cross-societal Cultural Differences and International Trade
Abstract: In recent decades, data have become available to estimate the cultural distance (i.e., differences) between international trading partners. A growing literature has verified a negative relationship between cultural distance and bilateral trade flows. The rationale for the relationship is that such differences act as an additional trade cost and, thus, diminishes potential trade flows. Sufficient data are now available to both estimate the extent of cross-societal cultural differences at various points in time and to quantify changes in cultural differences. In this talk, I introduce the measurement of cultural distance, demonstrate the corresponding trade-inhibiting effects, and discuss how the cultural distance-international trade nexus has evolved over the past half century.
Personal Web Sites:https://www.roger-white.net