Keynote Speakers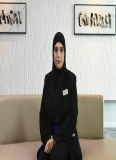 Associate. Prof. Shehnaz Tehseen,
Sunway Business School, Sunway University, Malaysia
Biography: Dr Shehnaz Tehseen is an Associate Professor at Department of Management, Sunway Business School, Sunway University, Malaysia. She holds a Ph. D degree in Management, MBA, and B.COM. She has published 90 papers in different journals, academic conferences, and book chapters and has collaborated with more than 80 researchers from different countries. Her main research areas include Entrepreneurship, Ethnic Entrepreneurship, SMEs, Entrepreneurial Competencies, Women Entrepreneurs, and Entrepreneurial Intention. Moreover, she has published papers in other disciplines as well including Marketing, Hospitality, IT, and Human Resource Management. Her articles have appeared in high quality journals including Journal of Small Business Management, Business Process Management Journal, Asia-Pacific Journal of Business Administration, Journal of Research in Interactive Marketing, Spanish Journal of Marketing-ESIC, Production, Journal of Innovation & Knowledge, Journal of Enterprise Information Management, and many other Scopus indexed journals. She has also received Best Paper Award for conference paper entitled "Ecological Perspective of Firm Innovation: Implications for Entrepreneurship Success." in the ICBSI 2018, 17th -19th October, 2018, and Emerald Literati Award for paper entitled as "Entrepreneurial competencies and SMEs' growth: the mediating role of network competence" as an Outstanding Paper in the 2020 Emerald Literati Awards. Her google scholar citations are more than 2600 since 2016 as below:
GoogleScholar ID: Click
Research Area: SMEs; Entrepreneurship; Ethnic Entrepreneurship; Innovation; Sustainability, Wholesale and Retail SMEs; Knowledge Management; Human Resource Management; & Marketing.
Title: Entrepreneurial Competencies and Network Competence- The 2 Key Silver Bullets for SMEs' Business Growth
Abstract: "Competency/Competence" is a term that has been prevalent in strategic management literature for long time. The first silver bullet for small and medium-sized enterprises' (SMEs') business growth is "Entrepreneurial Competencies" constituting a set of fundamental attributes necessary for establishing a new business, maintaining it, and achieving success & growth. Entrepreneurial competencies refer to characteristics, motivations, knowledge, social roles, skills, and self-perceptions. The entrepreneurs are characterised by the competencies that make them effective at what they do. Entrepreneurs who develop businesses and add value to them by identifying the opportunities and utilizing the available resources are often endowed with entrepreneurial competencies. Researchers have found different types of entrepreneurial competencies across many industries. These competencies include strategic competencies, conceptual competencies, opportunity competencies, personal competencies, learning competencies, ethical, and familism.
Likewise, the second silver bullet for SMEs' business growth is "Network Competence" that refers to a firm's capability in developing long-term and trustable relationships with suppliers, customers, and other stakeholders. The SME's network capability is a major contributor to its growth. In order to avoid or minimize the negative impact of uncertain actions of external parties on business growth, SMEs have to manage their relationships with the external parties whom they depend directly or indirectly because their uncertain actions can insecure SMEs' business growth. Building connections with other businesses and organisations is crucial for SMEs and establishing and maintaining connections with key players including banks for finance, suppliers, distributors, and customers is essential for SMEs' growth. Therefore, SMEs' business strategies typically centre around establishing and maintaining network relationships to ascertain business growth.
In conclusion, both entrepreneurial competencies and network competence can be considered as the two key silver bullets to solve business growth related problems of SMEs in every context.
Keywords: SMEs' Business Growth, Entrepreneurial Competencies, and Network Competence.
Prof. Edward Ng Hon Khay
Singapore Management University
Research Area: Banking, Risks
Title:Smart Finance – What is smart?
Abstract: Smart Contract, Smart Wallet, Smart Finance, Smart …. Suddenly more and more aspects of business and transactions become "smart". So, has the business world become smarter than it used to be? If so, why have crashes, bankruptcies, frauds etc. become more widespread and involve larger sums than in the past? Like buzzwords of old like "intelligence" for instance, the term "smart" has been liberally applied to what is essentially further automation. This process has been going on ever since computers became accessible to the public. From cash to cheques to electronic money, digitization and digitalization propelled automation relentlessly. The new twist that probably birthed the concept of "smart" is the introduction of blockchain or distributed ledger technology (DLT) which removed the need for human intervention or service.
DLT allows for a departure from a "stamp of approval" by an authority without which trust deficit cannot be overcome to make transactions possible. Consider securities trading. Exchanges require it to be done by approved brokers. DLT replaces this centralized authorization by nodes that serve to check, record and broadcast a transaction. Trust is transferred to these nodes as approval by a majority is required before a transaction is accepted and transaction histories cannot be altered. A buyer and seller of securities can trade directly without the need of brokers as long as an ecosystem for delivery versus payment has been set up. It does not even have to involve banks if digital wallets are used. Such decentralization has led to what is termed "DeFi" which is an abbreviation for Decentralised Finance.
There are several implications should this development turn from an exception to become the norm. This talk will cover potential impediments to further progress and what disruptions can occur along the way.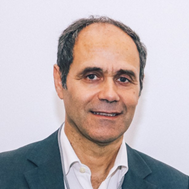 Prof. Álvaro Rocha
University of Lisbon, Portugal
Biography: Álvaro Rocha holds the title of Honorary Professor, and holds a D.Sc. in Information Science, Ph.D. in Information Systems and Technologies, M.Sc. in Information Management, and BCs in Computer Science.
He is a Professor of Information Systems at the University of Lisbon - ISEG, researcher at the ADVANCE (the ISEG Centre for Advanced Research in Management), and a collaborator researcher at both LIACC (Laboratory of Artificial Intelligence and Computer Science) and CINTESIS (Center for Research in Health Technologies and Information Systems). His main research interests are maturity models, information systems quality, online service quality, requirements engineering, intelligent information systems, e-Government, e-Health, and information technology in education.
He is also President of AISTI (the Iberian Association for Information Systems and Technologies), Chair of the IEEE Portugal Section Systems, Man, and Cybernetics Society Chapter, and Editor-in-Chief of both JISEM (Journal of Information Systems Engineering & Management) and RISTI (Iberian Journal of Information Systems and Technologies).
Moreover, he has served as Vice-Chair of Experts for the European Commission's Horizon 2020 program, and as an Expert at the COST - intergovernmental framework for European Cooperation in Science and Technology, at the Government of Italy's Ministry of Universities and Research, at the Government of Latvia's Ministry of Finance, at the Government of Mexico's National Council of Science and Technology, and at the Government of Polish's National Science Centre.
Keynote Speakers of ICEDBC 2022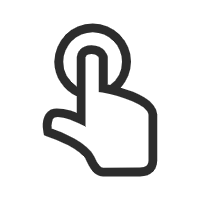 Keynote Speakers of ICEDBC 2021